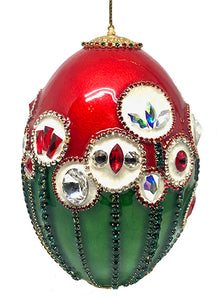 A Christmas garden! Whimsical white flowers wrap themselves around this eggshell, each adorned with varying sparkling stones.

This ornament is made from a genuine eggshell of a South American ostrich (Rhea). It measures 6" tall.
All Vivian Alexanders are hand made in our studio. Please allow 2-3 weeks for delivery.